Travel information
COVID-19 measures for travel to Hungary
COVID-19 travel restrictions have been lifted in Hungary. Travelers do not need to provide proof of vaccination, recovery from COVID-19, or a negative test result.
You can find the latest information on the official website of the European Union:
You can also check the latest information on air travel regulations on the IATA website.
---
Visa
Hungary is part of the Schengen Area of 26 European countries. For non-Schengen EU, USA, and Canadian citizens a valid passport is sufficient to enter Hungary. Citizens of other countries should check whether a visa is needed for them when entering Hungary (for more information please visit the home page of the Hungarian Consular Service (www.konzuliszolgalat.kormany.hu) On request, the Congress Secretariat will issue invitation letters for visa applications. Please apply in due time for a visa if necessary and note that visa application takes 30-60 days and the personal procedure is necessary. Download visa application guide in PDF format.
Invitation letter
Please contact golob@congressline.hu for an invitation letter.
---
Travel by Plane
Budapest has direct flight connections with every capital of Europe and other major cities and hubs in Europe and worldwide. Most major Airlines are also presented in Budapest. Any point in the world can be reached to and from Budapest. Liszt Ferenc International Airport (former Ferihegy Airport) has two terminals roughly 28 kilometers from the city. Since 2004 several low-cost airlines have been running their flights between Budapest and the large European cities (Ryanair, Wizzair, Germanwings, EasyJet, Air Baltic, Air Lingus, Norwegian, Air Berlin, Jet2, Transavia, TUI Fly, etc).
Travel by Train
Budapest is connected to the European railway system. There are direct railway links between Budapest and 13 capital cities of Europe and 47 international scheduled trains arrive daily in Budapest. Many international trains have dining and sleeping cars or couchettes. Most international express trains arrive and depart from the Eastern (Keleti) Railway Station.
www.mav-start.hu
Travel by Coach
Volánbusz Rt., being a member of Eurolines, operates scheduled services to several European countries. www.volanbusz.hu/en
FlixBus, a unique combination of a tech startup, e-commerce platform, and sustainable transportation company, allows travelers to experience the world, no matter their budget. www.flixbus.com
---
Public Transportation
Budapest's public transportation systems are operated by the Centre for Budapest Transport (BKK). The service includes buses, trolleybuses, trams, underground trains (Metro), and above-ground suburban trains (HÉV). Buses, trams, and trolleybuses run daily from 4:30 a.m. until 11:00 p.m.
Three of the four recent Metro lines interconnect at Deák tér Station, two interconnects at Keleti pályaudvar (Eastern Railway Station). Service frequencies range from 15 minutes late in the evening to every two minutes at peak times. Tickets or passes must be bought before boarding. They are available at BKK Customer Service Points, tickets offices at Metro stations, and from the driver on board, but the best option is to use the vending machines throughout the city.
Please note that the front-door boarding only policy is in place on some of the bus lines (including 100E from the airport to the city). Additionally, you can try the MOL Bubi public bike-sharing scheme as a new mode of public transport in Budapest, which consists of 76 docking stations and 1,100 bicycles.
Budapest's excellent night bus system has just been upgraded to 40 lines.
Please note that to make sure that everyone has a ticket, the transport company has hired uniformed security guards who check for tickets on board.
For detailed information on public transportation fares and timetables please visit www.bkk.hu.
For smartphones, the official, free BUDAPEST GO app is available on Google Play and iTunes.
For  YOUR PRACTICAL GUIDE TO BUDAPEST TRANSPORT please click here
Climate
Budapest in August is humid and hot, the average temperature is 21°C (70°F), which is by far the highest average temperature of the year. The warmest period of the year in Budapest is from the end of July through the first weeks of August. Daily high temperatures are between 25°C (77°F) and 27°C (81°F), rarely falling below 19°C (67°F) or exceeding 33°C (91°F). Daily low temperatures rarely fall below 10°C (50°F) or exceed 19°C (67°F). The total amount of precipitation in August is 70mm, but there are only 10 days with rainfall, meaning that precipitation tends to occur in heavy showers that tend to be short. The most common type of precipitation in August is thunderstorms, which happen on 40% of the days with rainfall. The chance that rainfall occurs on any given day doesn't change much in the course of the month and ranges around 45%.
Pack clothes that are light and suitable for summer. Take hats and sunglasses to shield your eyes from the scorching sun. It's important to make sure that you drink plenty of water to keep yourself hydrated in the heat too, as well as to use UV protection. A light trench coat or rain poncho is a must-pack, as is an umbrella.
Insurance
The registration fees do not include provisions for the insurance of participants against personal accidents, illness, cancellation, theft, property loss, or damage. Participants are advised to take adequate personal travel insurance.
Currency
The Hungarian currency is the forint (Ft and HUF). If you want to exchange your currency to forint, always do so at an official exchange office. Never exchange money on the streets with random strangers, since this is prohibited by law. The exchange rates applied in Budapest banks, official exchange offices and hotels may vary. Average exchange rate: 1 Euro = 380 HUF in April 2022. Money withdrawal from ATMs is mostly in forint, but in the city center, there are multiple non-bank ATMs, where euro withdrawal is available, too.
Cash payments that don't end in 5 or 0 will be rounded to the closest 5 or 0, e.g. for HUF 152 you pay HUF 150, and for HUF 158 you pay HUF 160. All prices in shops are gross prices including VAT.
Credit Cards
In general, VISA, EC/MC, and American Express credit cards are accepted in most restaurants, cafes, shops, and petrol stations, please check the emblem at the entrance.
Stores and Shopping
The opening hours of Budapest stores are generally 10:00-18:00 on weekdays and 10:00-13:00 on Saturdays. The big shopping centres are open from 10:00-20:00 from Monday to Saturday and from 10.00-18.00 on Sunday.
Pharmacies
Budapest's pharmacies ("gyógyszertár" in Hungarian) are well stocked and can provide medicaments for most common ailments. Each of the 23 districts has an all-night pharmacy open every day, a sign on the door of any pharmacy will help you locate the closest one.
Electricity
The voltage in Hungary is AC 230 V / 50 Hz. Electrical plugs are "Type F" (for European standard 2 pin sockets).
Recommended Taxi Company
To reach the Hotels or the Congress Venue and to avoid any inconvenience, please use the official WIP2022 taxi company.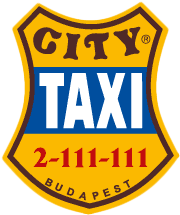 City Taxi: +36-1-211-11-11, www.citytaxi.hu
Pre-orders by email: order@citytaxi.hu
Credit card payment is available in every car of City Taxi.
Please note, that all licensed Budapest taxi companies have yellow cars and have uniform fares for all companies, placed clearly visible on the screens. You should be advised that taking the offers of non-contracted taxi companies and individuals offering their services inside the airport terminal building may pose risks.
Parking
If you drive a personal or rented car, always try to park at a guarded parking lot and do not leave any valuables in the car. Please note, that Budapest is divided into paying parking areas, with one parking meter in each street. The maximum parking time duration and tariffs may vary between different parking zones. For detailed information on parking, please click here.
Time Zone
Central European Summer Time (CEST) – Daylight Saving Time: UTC+02:00
ICE (In Case of Emergency)
Emergency hotline: 112
Once you have dialed the number, the dispatcher connects you to the corresponding service (ambulance, police, fire dept.).
Only emergency first-aid assistance is free – foreign tourists must pay for all other types of medical care and medicines. Costs will vary greatly between doctors working at publicly run clinics and those working privately.
If you need further assistance on the spot, do not hesitate to call the Congress Office hotline at +36-70-608-68-06.