Sponsors & Exhibitors
Platinum Sponsor

We lead global healthcare technology, boldly attacking the most challenging problems. Our Mission — to alleviate pain, restore health, and extend life — unites a global team of 90,000+ people, and our technologies transform the lives of two people every second, every hour, every day. Expect more from us.
Medtronic. Engineering the extraordinary.
BOOTH 2
---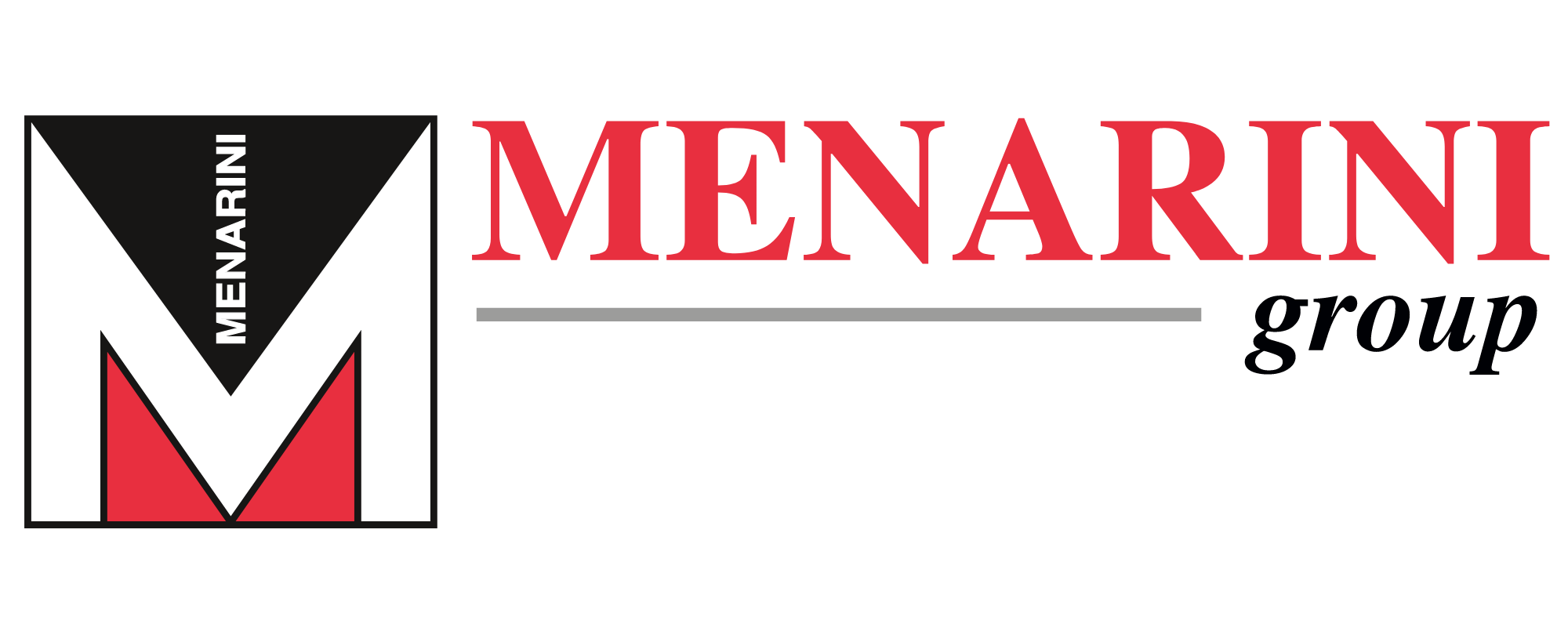 The Menarini Pharmaceutical Group, with headquarters in Florence, is present in 140 countries worldwide to date, with €3,750 million in turnover and more than 17,000 employees. With 10 centers for Research &Development, Menarini's products are present in the most important treatment areas. In the Pain area, Menarini has a new pain-killer (SKUDEXA®), indicated for symptomatic short-term treatment of moderate to severe acute pain. Menarini's pharmaceutical production, in line with the highest quality standards, provides an ongoing contribution to the health of patients throughout the world. For further information please visit www.menarini.com
BOOTH 1
Bronze Sponsor

Abbott is a global healthcare leader that helps people live more fully at all stages of life.
We create breakthrough products – in diagnostics, medical devices, nutrition and branded generic pharmaceuticals – that help you, your family and your community lead healthier lives, full of unlimited possibilities. Today, 113,000 of us are working to make a lasting impact on health in the more than 160 countries we serve.
Connect with us at www.abbott.com, on LinkedIn, on Facebook, and on Twitter @AbbottNews and @AbbottGlobal.
BOOTH 4
---
Boston Scientific is a global leader in meaningful, industry-leading solutions for chronic pain and neurological diseases. Our WaveWriter Alpha™ Spinal Cord Stimulator Systems are the largest portfolio of full-body MRI conditional devices that combine therapy options for personalized relief of chronic pain patients.
BOOTH 5
---
Nevro is a global medical device company headquartered in Redwood City, CA that has the simple goal of helping more patients suffering from chronic pain including painful diabetic neuropathy (PDN) achieve lasting relief. Nevro offers a next-generation advanced therapy called HFXTM. Built on the outcomes of 80,000+ patients, HFX is the most effective treatment for painful diabetic neuropathy patients refractory to conventional medical treatment.
Nevro | 1800 Bridge Parkway, Redwood City 94065 USA | www.nevro.com
BOOTH 8
Symposium Sponsor

Mainstay Medical is focused on commercializing ReActiv8, the implantable Restorative Neurostimulation™ system, designed to treat adults with intractable chronic low back pain associated with multifidus muscle dysfunction, evidenced by imaging or physiological testing. ReActiv8 is FDA approved and commercially available in the Europe, Australia, the UK, and the USA.
Saluda Medical is a global company revolutionizing the field of neuromodulation. The Evoke® System is the first and only smart spinal cord stimulator that can sense the spinal cord's response to stimulation and automatically adjust therapy 4+ million times per day to maintain consistent neural activation. Learn more at www.saludamedical.com.
We are an innovative global healthcare company, driven by one purpose: we chase the miracles of science to improve people's lives. Our teams across the world strive to transform the practice of medicine, turning the impossible into the possible for patients. We provide potentially life-changing treatments and the protection of life-saving vaccines to millions of people, and affordable access to our medicines in some of the world's poorest countries.
Exhibitors
AMS Group is an Italian company that has been operating in the biomedical field since the mid-1990s. We sell and produce cutting-edge medical devices for Neuromodulation, Interventional Therapy, and Spinal Surgery. This allows us to stand out and differentiate ourselves within the vast medical industry.
Our mission is to help patients live pain-free lives.
BOOTH 16
---

Biowave's' revolutionary non-invasive, wearable technology is helping patients all over the world treat pain at the source. Our devices and accessories are designed to eliminate severe pain immediately and deliver deep and long-lasting relief. Depending on the device, treatments can be performed on the go, at home, or in clinic.
BOOTH 12
---

CoYoMe – CoMedical is distributor for DIROS Technology Radiofrequency Products. For Oakworks Medical Fluoroscopy Tables and equipment the MDR Eudamed Importer & distributor. Distributor for Cambridge Interventional CRF tumor ablation system. Publisher of  Manual of RF Techniques 3rd Edition (Dr. Charles Gauci). Total supplier and service center for Radiofrequencyequipment.
www.comedical.eu
BOOTH 15
---

elliquence, LLC manufactures patented Radiowave technology with innovative devices for orthopedic, neurosurgery, and pain management applications. Surgi-Max® Ultra permits precision tissue preservation, non-adherent bipolar effects and surgical versatility. Disc-FX® Discectomy System, Trigger-Flex® steerable bipolar handpiece and a full line of endoscopic spine instruments are examples of the surgical accessories offered for use with the Surgi-Max® Ultra energy source. elliquence focuses on sparing healthy tissue while precisely treating pathology.
BOOTH 14
---

Epimed designs, develops, manufactures, and delivers standard and unique solutions for physicians with an emphasis on outcomes and safety. Our products include Site Specific Catheters (including the Racz®), RX-2 Epidural Needles, Coudé® Blunt Nerve Block Needles, a full line of R-F™ Products, and the PainBlocker™ Cryo line of Cryoanalgesia.
BOOTH 3
---
Equip Medikey, the key to medical innovation
At booth 10 you will find our revolutionary Pain Management products:
TOP TLG-10 and TLG-20, RF generators with STP, TCSTP, and TCPRF, the new pulsed radiofrequency modes
TOP NeuroPole SC, full range of all-in-one (P)RF thermocouple needles
TOP NeuroPole XE-PRF, state of art needles developed for PRF
7StarScope consumables for the unique ultrasound system with endoscopic 18G cannula
C-Table, the smart and simple treatment table
BOOTH 10
---

inomed Medizintechnik GmbH is a globally operating company from Germany which develops devices and systems for the protection of nerves. The company's core competence is intraoperative neuromonitoring, where inomed is a world leader with a wide range of systems and services. Other important fields include functional neurosurgery and pain treatment. Whether RF lesions or cryoanalgesia, with the RF lesion generators and the C3 CryoSystem, inomed offers an optimal solution for pain management.
BOOTH 17
---
METRUM CRYOFLEX is a Polish innovative technology company, developing and producing medical devices which use physical energy sources such as cold, light, and ozone. It is a leader in cryoneurolysis and its CRYO-S Painless device is a cutting-edge technology in chronic and postoperative pain management. METRUM CRYOFLEX is constantly working on new solutions to enable everyone to live a life without pain.
BOOTH 6
---

TRUST TRADITION. EXPERIENCE INNOVATION
For more than 50 years, PAJUNK® has stood for innovative medical technology Made in Germany. The Pajunk Group is an internationally operating and owner-run company with headquarters in Geisingen, Baden-Württemberg, and sales offices in Atlanta (USA) and Newcastle (UK).
Pajunk has specialized in the production of medical needles catheter systems and set new standards in the field of Spinal Anaesthesia with the atraumatic SPROTTE® needle. Today, the main sales of Pajunk products are in the sectors of Regional Anaesthesia, Pain Management, Neurology, Biopsy as well as Minimally Invasive Surgery.
BOOTH 18
---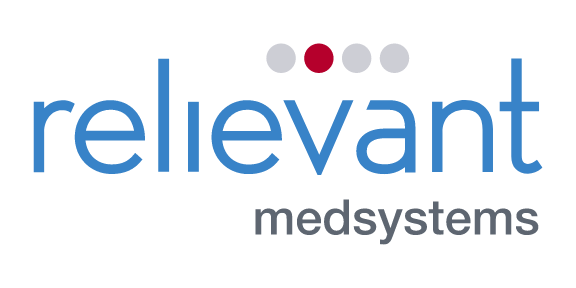 Relievant Medsystems is a medical device company focused on treating chronic low back pain. After more than a decade of clinical validation and procedural development, the company developed the Intracept® Procedure – a minimally invasive treatment that targets the basivertebral nerve for the relief of chronic vertebrogenic low back pain. Commercially available in the United States, the Intracept Procedure is supported by two Level 1 randomized controlled trials and long-term data demonstrating improvements in pain and function that are maintained beyond five years.
Learn more at relievant.com.
---
Seawon Meditech is a high-tech health & medical company that pursues healthy life and happiness of mankind. Our company is focusing on developing and producing quality medical devices.
Our main products are orthopadic products (spine), pain management devices, regenerative medical product. www.seawonmt.com
Minimally invasive catheter for the lower back pain –  St. Cox, St. Reed, St. Reed Plus, St. Reed Pulse, Veeler
Device for foraminal stenosis – Claudicare
Device for disc – Dotomy, ABRO, Turtle Gun
Single use endoscope with competitive price – See one View
SW-PRP for regenerative
Kyphoplasty & Vertebroplasty, etc.
BOOTH 19

Spectra Medical Devices is the world leader in Pain Management needle production. We specialize in RF, Plexus Nerve Block, SCS Introducers, Tuohy and Spinal needles, along with a vast array of other surgical devices – safety scalpels, instruments and sponges. Our website is www.spectramedical.com. Please stop by our booth to further discuss.
---

Springlife Medical aims to improve the quality of life of patients with chronic pain. Springlife has developed a portable Pulsed RF-only device that is unique in the field. It can perform both invasive as well as transcutaneous PRF-procedures with built-in safety features. Any questions please contact Fleur Sluijter (fleur@springlife.com)
BOOTH 9
---

Stryker is one of the world's leading medical technology companies and, together with our customers, we are driven to make healthcare better. We offer innovative products and services in Medical and Surgical, Neurotechnology, Orthopaedics and Spine that help improve patient and hospital outcomes.
BOOTH 13
---
Vertos Medical is an interventional pain company committed to developing innovative, minimally invasive treatments for lumbar spinal stenosis (LSS). mild, its proprietary technology, is an image-guided outpatient procedure that removes a major root cause of LSS through an incision smaller than the size of baby aspirin and doesn't require implants, general anesthesia, or stitches.
BOOTH 11
---

Wisepress.com, Europe's leading conference bookseller, attends around 200 conferences every year. We have an extensive range of books and journals relevant to the themes of this conference available at our booth. We also have a comprehensive range of STM titles available on our online bookshop.
BOOTH 21
---
Bluemed ​​Ltd. is the official distributor and service provider of Philips ultrasound systems. Our company offers ultra-mobile & portable devices, high-end & premium ultrasound systems which covers all clinical segments, including solutions for regional anaesthesia and pain medicine.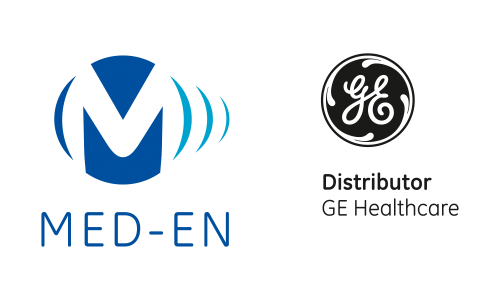 Meden Trade Kft. was formed in 2013 and is a renowned healthcare distributor of GE Ultrasound-, Mammograph-, X-ray-, and mobile C-arm-systems, as well as Randox diagnostic devices. Our aim is to further develop our activities in the Hungarian Healthcare Market, as well as to support local and international scientific and educational events.
Founded in 1972, Ziehm Imaging has stood for the development, manufacturing, and worldwide marketing of mobile X-ray-based imaging solutions for 50 years. Employing approx. 700 people worldwide, the company is the recognized innovation leader in the mobile C-arm industry and a market leader in Germany and other European countries.
BOOTH 20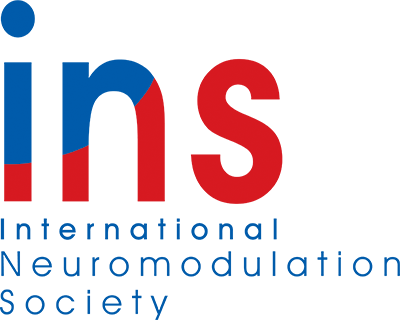 ---
BECOME A SPONSOR OF WIP2022
REASONS TO ATTEND
Demonstrate your company's leadership and expertise in the field of pain medicine
Raise your company's visibility in the field
Reach key opinion leaders, academic and industry researchers, and clinicians
Engage one-on-one with prescribers, and interventionalists
Exhibit and distribute product promotional materials
Exhibit with live demonstration (e.g. ultrasound equipment)
Convene a corporate "satellite" symposium
PREVIOUS CONGRESS STATISTICS
2014 Maastricht: 1664 Participants
2016 New York: 1712 Participants
2018 Dublin: 1800 Participants
Please contact the Congress Secretariat
CongressLine Ltd.
Sandra Vamos
vamos@congressline.hu
+1 347 703 2752